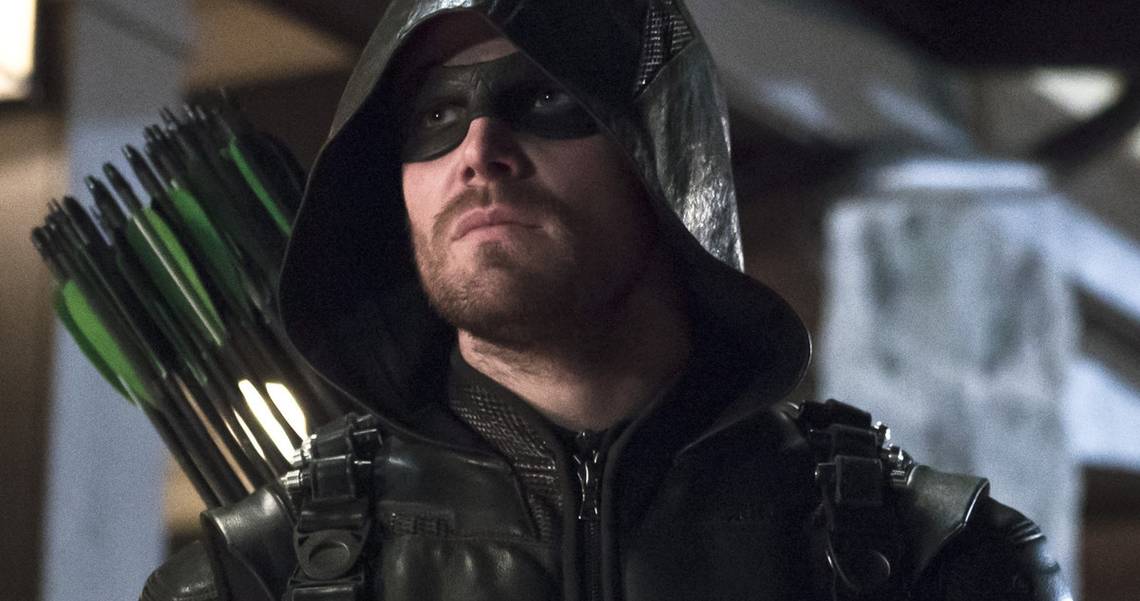 In a surprising turn of events, renowned actor Stephen Amell has recently voiced his desire to reprise his iconic role as Green Arrow in James Gunn's upcoming DC Extended Universe (DCU) projects. Amell, who gained immense popularity for his portrayal of Oliver Queen aka Green Arrow in the hit television series "Arrow," is eager to bring the character to the big screen under Gunn's creative direction.
Amell's interest in playing Green Arrow in the DCU was revealed during a recent interview promoting his latest project. When asked about the possibility of joining the cinematic universe, the actor didn't hesitate to express his enthusiasm. He praised James Gunn's unique vision and directorial style, acknowledging his success with the "Guardians of the Galaxy" franchise in the Marvel Cinematic Universe (MCU).
"I've had an incredible journey playing Oliver Queen on 'Arrow,' and the character holds a special place in my heart. But if there's an opportunity to explore Green Arrow in a different light, especially under the helm of someone as talented as James Gunn, I would jump at the chance," Amell stated.
The actor's portrayal of Green Arrow in the television series "Arrow" spanned over eight seasons, garnering a massive fan following and critical acclaim for his nuanced performance. Amell's dedication to the role and his physicality in portraying the vigilante archer made him synonymous with the character among fans.
James Gunn, known for his unique blend of humor, action, and heart in his directorial projects, has recently been announced as one of the directors spearheading the future of the DCU. Gunn's previous work on "Guardians of the Galaxy" showcased his ability to bring lesser-known characters to the forefront of pop culture, making him an exciting choice to helm Green Arrow's cinematic debut.
DC fans worldwide are buzzing with excitement at the prospect of Stephen Amell reprising his role as Green Arrow. Social media platforms have been abuzz with fans expressing their support for the actor and the potential collaboration between Amell and Gunn.
While no official announcements have been made regarding the inclusion of Green Arrow in James Gunn's upcoming DCU projects, the overwhelming support from fans, coupled with Amell's expressed interest, may very well ignite conversations among the studio and creative team.
As the DCU continues to expand and evolve, Stephen Amell's desire to bring Green Arrow to the big screen serves as a testament to the enduring legacy of the character and the actor's dedication to delivering a captivating performance. Fans eagerly await any updates on this exciting possibility, keeping their hopes high for a union between Stephen Amell, James Gunn, and the world of Green Arrow in the DCU.