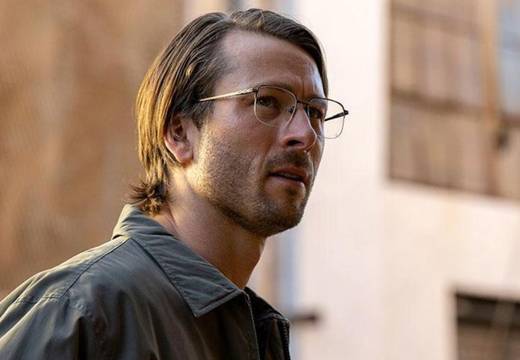 In a groundbreaking move that has sent shockwaves through the entertainment industry, Netflix has secured the rights to the highly anticipated film "Hit Man" from acclaimed director Richard Linklater and starring Glen Powell. The streaming giant reportedly acquired the film for a staggering $20 million, marking one of the most substantial deals in recent memory.
"Hit Man" has been generating considerable buzz since it was first announced, with Richard Linklater known for his diverse and critically acclaimed filmography, including classics such as "Boyhood" and "Dazed and Confused." Glen Powell, who gained widespread recognition for his roles in "Hidden Figures" and "Everybody Wants Some!!," stars in the film and also co-wrote the screenplay alongside Linklater.
The film is set to be a unique take on the hitman genre, offering a blend of action, humor, and heartfelt storytelling that has become a trademark of Linklater's work. "Hit Man" is expected to push the boundaries of the genre and deliver a fresh and engaging cinematic experience.
Netflix, known for its commitment to providing diverse and original content to its global audience, recognizes the immense potential of "Hit Man." The streaming service has been actively pursuing high-profile projects and securing top-tier talent to maintain its position as a leader in the industry.
Ted Sarandos, Co-CEO and Chief Content Officer at Netflix, expressed his excitement about the acquisition, saying, "Richard Linklater is a master storyteller, and 'Hit Man' is a perfect addition to our growing slate of original films. Glen Powell's talent as both an actor and a writer is undeniable. We are thrilled to bring this innovative project to our members worldwide."
Richard Linklater and Glen Powell also shared their enthusiasm for the partnership with Netflix. Linklater stated, "Netflix's global reach and commitment to artistic freedom make it the perfect home for 'Hit Man.' We can't wait to share this one-of-a-kind film with audiences around the world." Powell added, "Working with Netflix gives us the creative freedom to take risks and tell a story that's both entertaining and thought-provoking."
With Netflix's significant investment in "Hit Man" and its track record of nurturing visionary filmmakers, this acquisition is expected to further solidify the streaming platform's position as a major player in the film industry. Fans can anticipate an exciting and innovative addition to the Netflix library in the near future, as "Hit Man" promises to be a standout project from two of the industry's brightest talents.